Quan Hao
Posted by

Date

2018-12-04

2018-12-04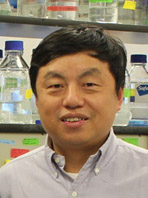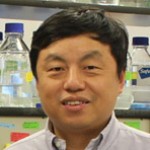 Professor
School of Biomedical Sciences
RESEARCH INTERESTS:
X-ray crystallography
Structural biology
BIOGRAPHY:
Professor Quan Hao(郝權)joined the HKU Faculty of Medicine as Professor in Physiology and Structural Biology in July 2008. He obtained a BSc degree in Physics from the University of Science and Technology of China (USTC) and PhD in Crystallography from the Chinese Academy of Sciences. He conducted his postdoctoral research at the University of York and the University of Liverpool. He joined De Montfort University (UK) as Lecturer in Biophysics in 1994. Prior to joining HKU, he served as the Director of Macromolecular Facility of Cornell High Energy Synchrotron Source (MacCHESS) and Adjunct Associate Professor of Applied Engineering Physics at Cornell University, USA. His research interests include structural and functional studies of sirtuin family proteins and crystallographic methods.
SELECTED PUBLICATIONS:
Y Wang, YME Fung, W Zhang, B He, MWH Chung, J Jin, J Hu, HN Lin*, Q Hao*(2017), Cell Chemical Biology, 24, 3, 339–345. Deacylation Mechanism by SIRT2 Revealed in the 1′-SH-2′-O-Myristoyl Intermediate Structure.
H Jiang, S Khan, Y Wang, G Charron, B He, C Sebastian, JT Du, R Kim, E Ge, R Mostoslavsky, HC Hang, Q Hao*, HN Lin* (2013), Nature, 496, 110–113. Sirt6 regulates TNFα secretion via hydrolysis of long chain fatty acyl lysine.
JT Du, YY Zhou, XY Su, JJ Yu, S Khan, H Jiang, J Kim, J Woo, JH Kim, BH Choi, B He, S Zhang, RA Cerione, J Auwerx, Q Hao* and  HN Lin* (2011) Science, Vol. 334, 806-809. Sirt5 Is a NAD-Dependent Protein Lysine Demalonylase and Desuccinylase.