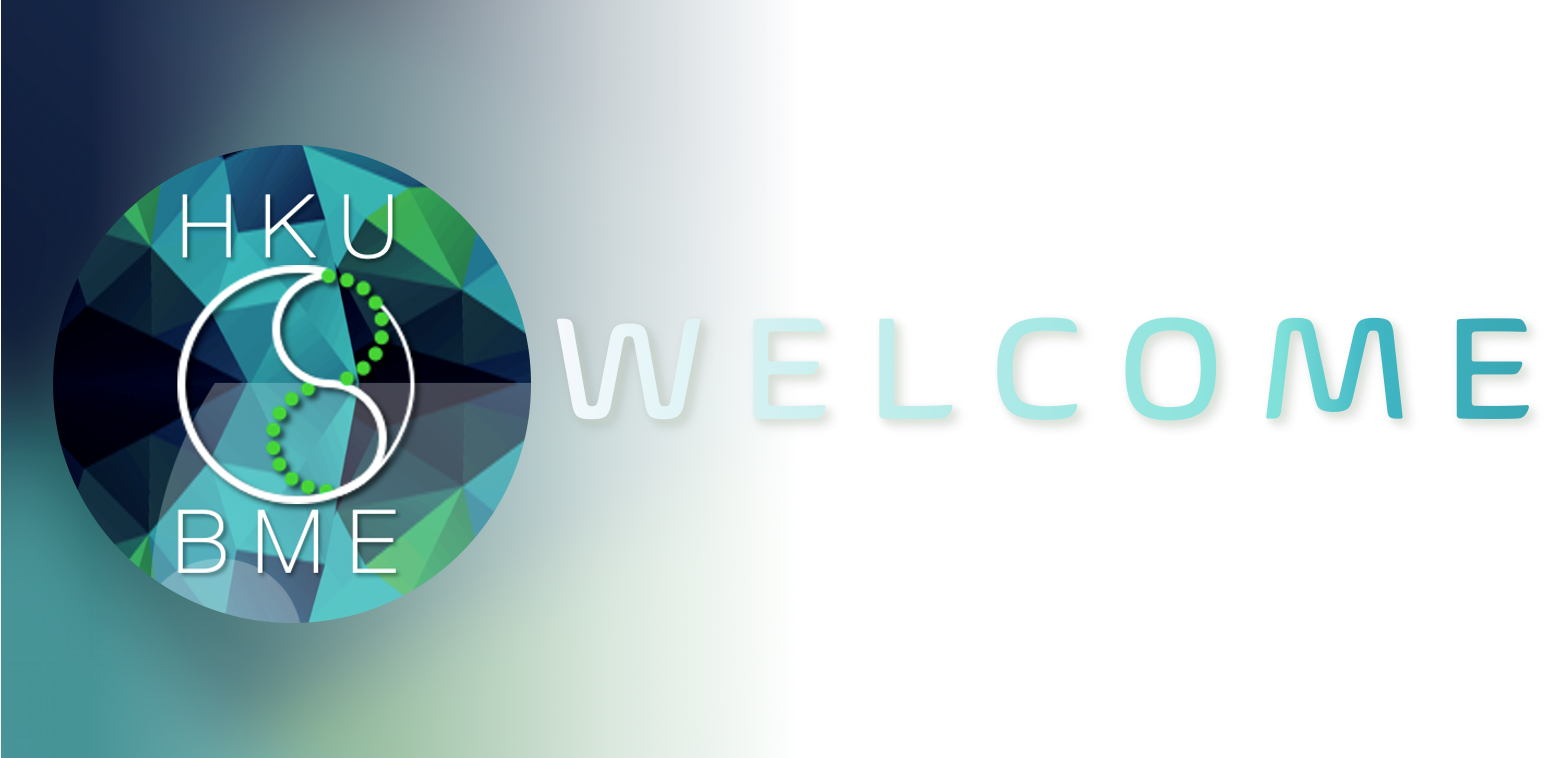 Warmest welcome to our family of the BEng Biomedical Engineering Programme at HKU!
We delightfully look forward to accompanying you down the road in the coming years – an exciting and enjoyable journey diving into the diverse and interdisciplinary field of BME! This page provides the essential information to help you get on board with us in the first few weeks! You are also encouraged to follow our Instagram @hkuniversitybme, as well as our Facebook @HKUBME, as we constantly posted our regular updates on these pages.
For any enquiries, you could contact through our inboxes of Instagram or Facebook, or our email: bmeengg@hku.hk. Our office address is:
Room 501, Haking Wong Building,
Faculty of Engineering,
The University of Hong Kong,
Pokfulam Road, Hong Kong.
Tel: (852) 3917-2803;  Fax: (852) 2546-9142
IMPORTANT DATES:
| | |
| --- | --- |
| August 17 (Tue) | ·         Online Faculty Talk on Course Selection with Q&A |
| August 20 (Fri) | ·         Submission Deadline of Advanced Standing for Common Core Course(s) [or within 3 days upon acceptance of offer for other latecomers] |
| August 20 (Fri) – August 26 (Thu) | ·         Online Course Selection for Freshmen |
| August 24 (Tue) | ·         Faculty Induction Talk |
| September 3 (Fri) | ·         BME Welcome and Orientation session |
| September 1 (Wed) – September 15 (Wed) | ·         First Semester Add/Drop Period for both Semesters 1 & 2 courses |
Course Selection and Enrollment :
Core University English (CUE) and English-in-the-Discipline(ED) courses:
Academic Advising
Experiential learning, Internships and Outside Classroom Learning Experience
INDUCTION PROGRAMMES
In view of the COVID-19 pandemic, the University Registration and Induction Programme for New Students will be held online via Zoom. The Programme comprises three parts, namely Online Talk on Course Selection with Q&A, Faculty Induction Talk and Programme Induction Talk and CEDARS Non-Academic Induction Talk. New undergraduates are required to register in advance and attend all three sessions to complete the University Registration and Induction Programme. Details and schedules of these induction programmes are referred to here.
OTHER INDUCTION PROGRAMMES AND ACTIVITIES
First Year Experience (FYE) website <www.cedars.hku.hk/FYE> is a one-stop information site for new students to understand more about learning at HKU, adapt to university life and make better use of HKU's support services, meet your learning buddies and develop academic and personal goals. New undergraduates are welcome to visit the FYE page for the latest induction and orientation activities available.