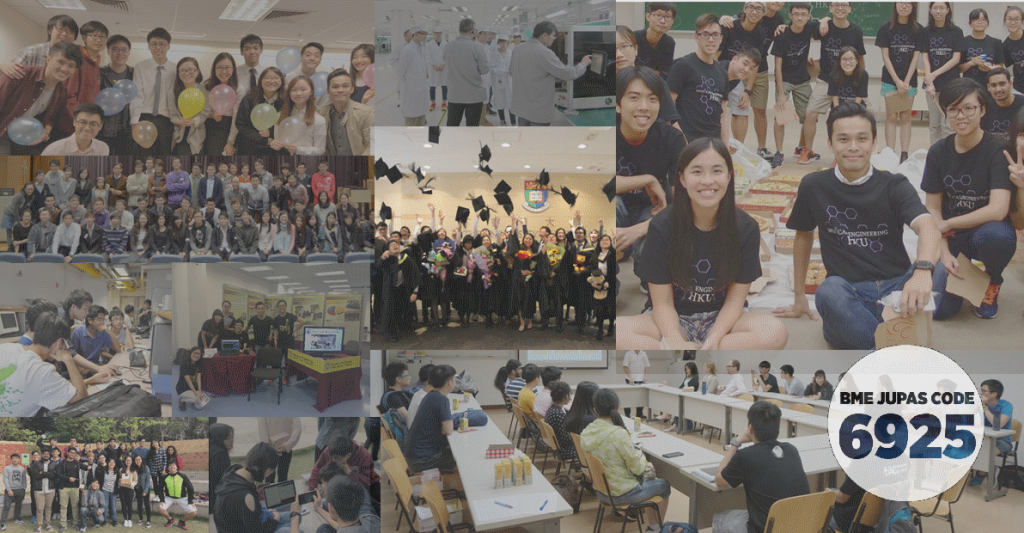 JUPAS Admission Applicants with HKDSE qualification shall satisfy the following requirements:
Physics/Combined Science with Physics component
3
Another elective subject
3
Non-JUPAS Admission
Applicants with other local/international/national qualifications will be considered on an individual merit basis. The following list is some of the more common qualifications, and the Faculty will consider candidates with other qualifications on a case-by-case basis.
GCE A-Level
International Baccalaureate (IB)
India Board Examinations
STPM/UEC under the Malaysian examination system
Indonesian examination system
Canada Provincial Examinations
SAT/Advanced Placement (AP) Test under the US system
BME students can pursue double degree in BEng/BBA or minor options in a variety of disciplines, subject to the fulfillment of additional admissions requirements.More details can be obtained at
http://engg.hku.hk/doubledegree/
.
To Apply
JS6925 Bachelor of Engineering in Biomedical Engineering
Messages from Current Students