K.W. Kwok
Posted by

Date

2018-12-06

2018-12-06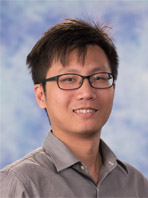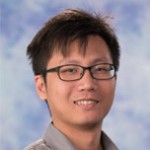 Associate Professor
Department of Mechanical Engineering
RESEARCH INTERESTS:
Surgical robotics
Human-robot control interface
Intraoperative medical image processing
High-performance computing for medical applications
BIOGRAPHY:
Dr. Ka-Wai Kwok, has extensive experience in the design of various image-guided surgical robotic systems, particularly those aided by high-performance computing techniques. He gained both technical and clinical knowledge relevant to MRI-guided interventions, in his capacity as Croucher research fellow. To date, he has co-authored papers with more than 26 clinical fellows and 50 engineering scientists, and has been involved in design of various types of surgical robotic devices and interfaces for endoscopy, laparoscopy, arthroscopy and intra-cardiac catheter intervention. Numerous groups of subjects (totally >120) were invited to operate and evaluate those proposed devices and interfaces on phantom models or in animal trials, in support of their potential clinical benefits. His work has also been recognized by several awards at academic conferences, including RCAR'17, ICRA'17'14, IROS'13 and FCCM'11, Hamlyn Symposium on Medical Robotics'08,'12.
SELECTED PUBLICATIONS:
K.H. Lee, D.K.C. Fu, M.C.W. Leong, M.C.K. Chow, H.C. Fu, K. Althoefer, K.Y. Sze, C.K. Yeung, 

K.W. Kwok

, "Nonparametric Online Learning Control for Soft Continuum Robot: An Enabling Technique for Effective Endoscopic Navigation," Soft Robotics, (In press)
S.C. Tang, T.L.T. Lun, Z. Guo, 

K.W. Kwok

, N. McDannold, "Intermediate Range Wireless Power Transfer with Segmented Coil Transmitters for Implantable Heart Pumps," IEEE Trans. on Power Electronics, vol. 32(5) pp.3844-3857, 2017.
H. Rafii-Tari, C. Payne, 

K.W. Kwok

, G.Z. Yang, "Objective Assessment of Endovascular Navigation Skills with Force Sensing," Annals of Biomedical Engineering, vol. 45(5) pp.1315-1327, 2017.
Y. Chen, 

K.W. Kwok

 (co-1st author) and Z.T.H. Tse, "An MR-conditional High-torque Pneumatic Stepper Motor for MRI-guided and Robot-assisted Intervention," Annals of Biomedical Engineering, 42(9):1823-1833, 2014.

K.W. Kwok

, G.C.T. Chow, T.C.P. Chau, Y. Chen, S.H. Zhang, W. Luk, E.J. Schmidt, Z.T.H. Tse, "FPGA-based Acceleration of MRI Registration: An Enabling Technique for Improving MRI-guided Cardiac Therapy

,

" Journal of Cardiovascular Magnetic Resonance, 2014, 16(Suppl 1):W11.

K.W. Kwok

, K.H. Tsoi, V. Vitiello, J. Clark, G.C.T. Chow, Wayne Luk, G.Z. Yang, "Dimensionality Reduction in Controlling Articulated Snake Robot for Endoscopy under Dynamic Active Constraints," IEEE Transactions on Robotics, 29(1):15-31, 2013.