Anderson H.C. Shum
Posted by

Date

2018-12-06

2018-12-06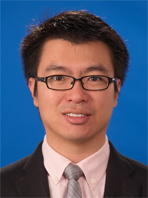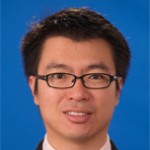 Professor
Department of Mechanical Engineering
RESEARCH INTERESTS:
Emulsions
Microfluidics & biomicrofluidics
Biomaterials
Microscaled fluid dynamics
Drug delivery vehicles
Soft condensed matter physics
BIOGRAPHY:
Prof. Anderson Ho Cheung Shum received his B.S.E. degree, summa cum laude, in Chemical engineering from Princeton University, S.M. and Ph.D. in applied Physics from Harvard University. He is currently a professor in the Department of Mechanical Engineering in the University of Hong Kong.
His research interests include emulsions, microfluidics, emulsion-templated materials and soft matter. He is an editor-in-chief of an open-access journal "SOFT" and on the editorial board of several journals; he is also a reviewer for numerous peer-reviewed journals including Advanced Materials, Angewandte Chemie, Journal of the American Chemical Society and Proceedings of the National Academy of Sciences. He received the Early Career Award from the Research Grants Council of Hong Kong in 2012, the Graduate Student Silver Award from the Materials Research Society in Spring 2010, Robert L. Wallace Prize Fellowship from Harvard School of Engineering and Applied Sciences in 2006-2007, as well as Notable mention in Art of Competition, Award for Overall Excellence in Chemical Engineering, Proctor & Gamble (P&G) Award for Outstanding Design Project, and Ticona Award for Outstanding Student Thesis from Princeton University in 2005.
SELECTED PUBLICATIONS:
"Manipulation of viscous all-aqueous jets by electrical charging" by Yang Song, Zhou Liu, Tiantian Kong and 

Ho Cheung Shum*

. Chemical Communications, 49, 1726 (2013)
"Bioinspired Multifunctional Janus Particles for Droplet Manipulation" by Yuanjin Zhao*, Hongcheng Gu, Zhuoying Xie, 

Ho Cheung Shum*

, Baoping Wang, and Zhongze Gu*, Journal of the American Chemical Society, 135(1), 54 (2013)
"Monodisperse w/w/w double emulsion induced by phase separation" by Yang Song and 

Ho Cheung Shum

*. Langmuir, 28(33), 12054 (2012)
 "Fluctuation-induced dynamics of multiphase liquid jets with ultra-low interfacial tension"  by Alban Sauret, Constantinos Spandagos and 

Ho Cheung Shum

*. Lab on a Chip, 12, 3380 (2012)
"Droplet based microfluidic fabrication of designer microparticles for encapsulation applications" by Tiantian Kong Wu Jun, Michael To, Kelvin Wai Kwok Yeung, 

Ho Cheung Shum

 and Liqiu Wang. Biomicrofluidics, 6, 034104 (2012)
 "Beating the jetting regime" by Alban Sauret, and 

Ho Cheung Shum

. International Journal of Nonlinear Sciences and Numerical Simulation, 13(5), 351 (2012)
"Forced generation of simple and double emulsions in all-aqueous system" by Alban Sauret, and 

Ho Cheung Shum

. Applied Physics Letters 100, 154106  (2012)
"Microfluidic fabrication of water-in-water (w-w) jets and emulsions" by 

Ho Cheung Shum

, Jason Varnell, and David. A. Weitz. Biomicrofluidics 6, 012808 (2012)
"Multiple polymersomes for programmed release of multiple components" by Shin-Hyun Kim, 

Ho Cheung Shum

, Jin Woong Kim, Jun-Cheol Cho and David A. Weitz. Journal of the American Chemical Society, 133 (38), 15165-15171 (2011)
"Multicompartment polymersome gel for encapsulation" by 

Ho Cheung Shum

, David A. Weitz. Soft Matter, 7 (19) 8762-8765 (2011)
"Early development drug formulation on a chip: Fabrication of nanoparticles using a microfluidic spray dryer" by J. Thiele, M. Windbergs, A. R. Abate, M. Trebbin, H.C. Shum, S. Forster, D. A. Weitz, Lab on a Chip, 11, 2362-2368 (2011)
"Microfluidic generation of multifunctional quantum dot barcode particles"  by Yuanjin Zhao, 

Ho Cheung Shum

, Haosheng Chen, Laura L. A. Adams, Zhongze Gu, David A. Weitz, Journal of the American Chemical Society, 133 (23), 8790-8793 (2011)
" Dewetting-induced membrane formation by adhesion of amphiphile-laden interfaces" by 

Ho Cheung Shum

, Enric Santanach-Carreras, jin-Woong Kim, Allen Ehrlicher, Jerome Bibette, and David A. Weitz, Journal of the American Chemical Society, 133(12), 4420–4426 (2011)
"Multicompartment polymersomes from double emulsions" by 

Ho Cheung Shum

, Yuan-jin Zhao, Shin-Hyun Kim, and David A. Weitz, Angewandte Chemie International Edition, 50(7), 1648-1651 (2011)
 "Gel-Immobilized colloidal crystal shell with high thermal sensitivity" by Toshimitsu Kanai, Daeyeon Lee,

Ho Cheung Shum

, Rhutesh K. Shah, andDavid A. Weitz, Advanced Materials 22(44), 4998-5002 (2010)
"Corrugated interfaces in multiphase core-annular flow" by 

Ho Cheung Shum

, Alban Sauret, Alberto Fernandez-Nieves, Howard A. Stone and David A. Weitz, Physics of Fluids 22(8), 082002 (2010)
 "Microfluidic melt emulsification for encapsulation and release of actives" by Bingjie Sun, 

Ho Cheung Shum

, David A. Weitz, ACS Applied Materials & Interfaces, 2(12), 3411-3416 (2010)
 "Fabrication of tunable spherical colloidal crystals immobilized in soft hydrogels" by Toshimitsu Kanai, Daeyeon Lee, 

Ho Cheung Shum

, David A. Weitz, Small 6(7) 807-810 (2010)
"Droplet microfluidics for fabrication of non-spherical particles" by 

Ho Cheung Shum

, Adam R. Abate, Daeyeon Lee, Andre' R. Studart, Baoguo Wang, Chia-Hung Chen, Julian Thiele, Rhutesh K. Shah, Amber Krummel, David A. Weitz, Macromolecular Rapid Communications,  31, 108-118 (2010)
"Double emulsion droplets as microreactors for synthesis of mesoporous hydroxyapatite" by 

Ho Cheung Shum

, Amit Bandyopadhyay, Susmita Bose and David A. Weitz, Chemistry of Materials 21(22), 5548–5555 (2009)
 "Double emulsion template monodisperse phospholipid vesicles" by 

Ho Cheung Shum

, Daeyeon Lee, Insun Yoon, Tom Kodger, and David A. Weitz, Langmuir 24, 7651-7653 (2008)
"Microfluidic fabrication of monodisperse biocompatible and biodegradable polymersomes with controlled permeability"by 

Ho Cheung Shum

, Jin-Woong Kim and David A. Weitz, Journal of the American Chemical Society 130, 9543-9549 (2008)
"Colloid surfactants for emulsion stabilization" by Jin-Woong Kim, Daeyeon Lee, 

Ho Cheung Shum

 and David A. Weitz, Advanced Materials 20, 3239-3243 (2008)
"Designer emulsions using microfluidics"  by Rhutesh K. Shah, 

Ho Cheung Shum

, Amy C. Rowat, Daeyeon Lee, Jeremy J. Agresti, Andrew S. Utada, Liang-Yin Chu, Jin-Woong Kim, Alberto Fernandez-Nieves, Carlos J. Martinez and David A. Weitz. Materials Today 11(4), 18-27 (2008)