HKU Biomedical Engineering develops novel 3D imaging technology to make fluorescence microscopy more efficient and push the boundaries of living cells research
Posted by

Categories

News & Events

Date

2020-04-09

2020-04-09

2020-04-09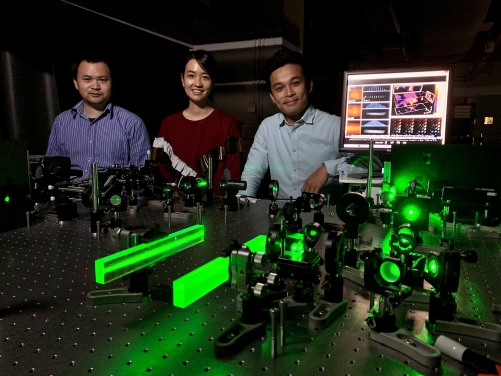 Scientists have been using fluorescence microscopy to study the inner workings of biological cells and organisms for decades. However, many of these platforms are often too slow to follow the biological action in 3D; and too damaging to the living biological specimens with strong light illumination.
To address these challenges, a research team led by Dr Kevin Tsia, Associate Professor of the Department of Electrical and Electronic Engineering and Programme Director of Bachelor of Engineering in Biomedical Engineering of the University of Hong Kong (HKU), developed a new optical imaging technology – Coded Light-sheet Array Microscopy (CLAM) – which can perform 3D imaging at high speed, and is power efficient and gentle to preserve the living specimens during scanning at a level that is not achieved by existing technologies.
This advanced imaging technology was recently published in Light: Science & Applications. An US patent application has been filed for the innovation.
For details, please click here.