by Donald Lam | Photo Credits: TecHKU and others | 23 February 2014
There has never been a flagship tech event on the HKU campus like this before. If you want to hear about some mind-blowing tech ideas and plans from global tech companies and startups, you have to join us on the 28th for "The Future of Technology: How Tech Will Change Your Life".
Held by TecHKU and the Faculty of Engineering, the event will be hosted by Napoleon Biggs from Web Wednesday Follow @webwednesday and we have invited speakers from these five incredible companies:
Mr. Troy Malone, Asia Pacific General Manager of Evernote; and
Mr. Jeremy Yuan, Marketing Director at Evernote

Evernote is the popular, multi-platform notetaking app. Also known as Yinxiang Biji in China, they are also the makers of Skitch, Penultimate, Evernote Web Clipper, Evernote Food and Evernote Clearly. By 2014, the five year old Evernote has 75 million users.

Mr. Blake Larson, Managing director at Easy Taxi

Easy Taxi is the largest smartphone taxi booking app in the world. Founded only in 2012 in Brazil, the free app has expanded now to 26 countries and 82 cities, including Hong Kong. The company also runs a business solution for bars, restaurants and hotels.

Mr. Steve Cook, Founder and Chief Technology Officer of Slicify

Slicify is a crowd-sourced computing platform powered by a global network of home computers, headquartered in Hong Kong. It provides a low cost alternative to traditional cloud computing solutions and gives home PC owners a way to earn money off their hardware.

Mr. Ken Lo, CEO of Asia Nexgen Bitcoin Exchange

ANXBTC Bitcoin Exchange provides a safe platform for buying and selling bitcoins. They are also launching the world's first retail bitcoin store in Hong Kong on the same day of this event (118 Connaught Road West!).

Mr. Patrick Kosiol, Founder of Sky Drone

Sky Drone is a small Unmanned Aircraft Systems vehicle that takes first person view videos developed by the Hong Kong based Skylab Mobilesystems Ltd.
Come to learn more about the work and plans of these successful companies.
The floor will be open to questions. There are also prizes to be won. The seats are very limited and admission is by registration. Sign up now at http://goo.gl/GLPFdz!
Date: February 28th 2014 (Friday)
Time: 5:30pm – 8:30pm
Venue: Room CBC, Chow Yei Ching Building, HKU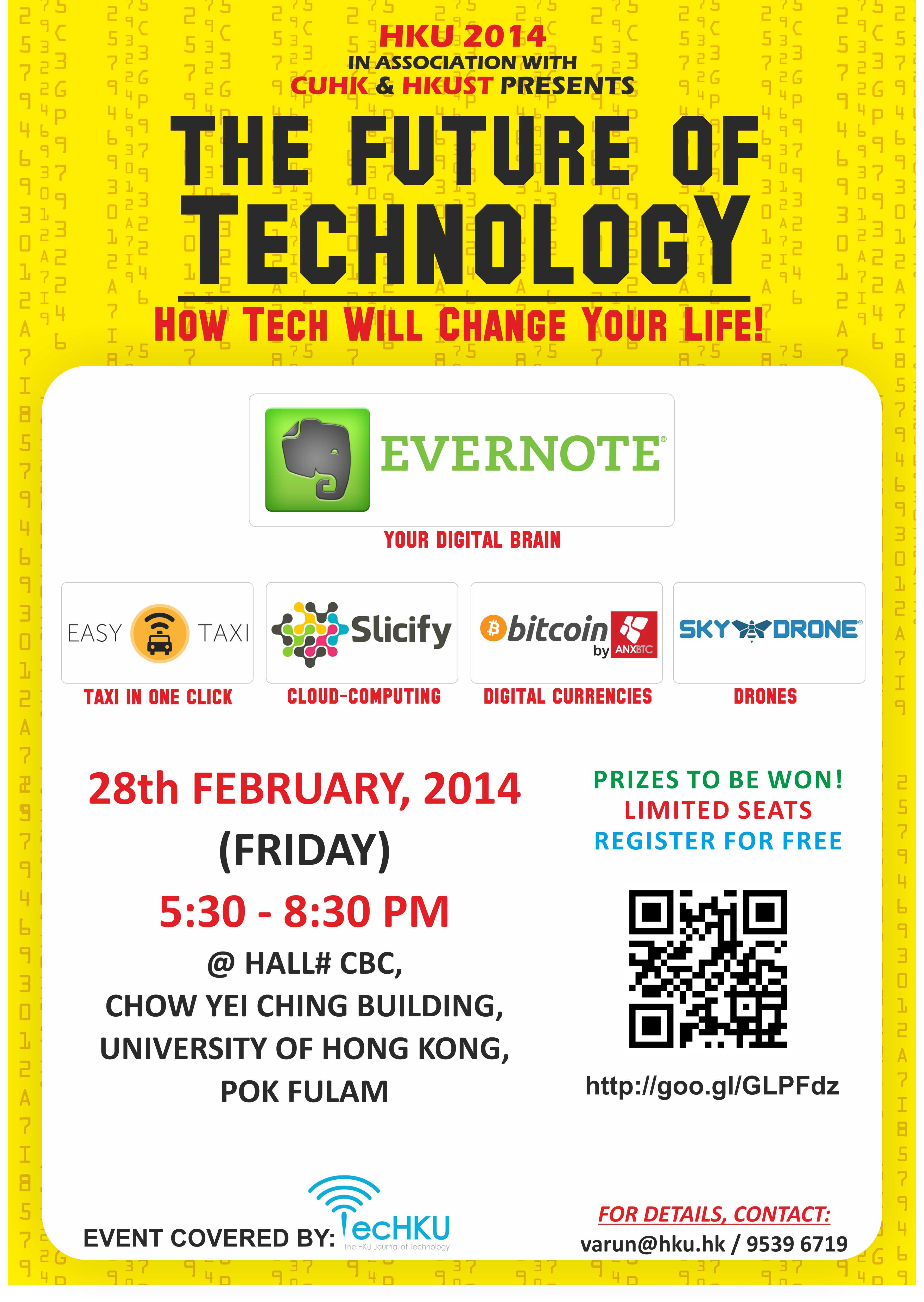 Our Facebook event page: https://www.facebook.com/events/1403775619881646/