by Sundararaja N. Valiyapan | Photo Credits: CoCoon | 23 February 2013
Coffee and fashion were the winners of the night.
You might be wondering in what curious case might these two things coalesce, much less be crowned victors. Throw some creative marketing and business intelligence in with the coffee, fashion and quirky toys and you have a zesty affair of local startups fighting it out in the CoCoon Pitch Night.

CoCoon?

What is CoCoon? CoCoon is a company that offers co-working spaces for entrepreneurs at different stages of business development. Co-working spaces are simply shared office spaces for people from different businesses in an effort to create a strong community that allows exchange of ideas. Aside from offering you a desk, CoCoon also organises events like Pitch Nights, talks, seminars, and gatherings to help entrepreneurs make new connections and investors to identify businesses with potential.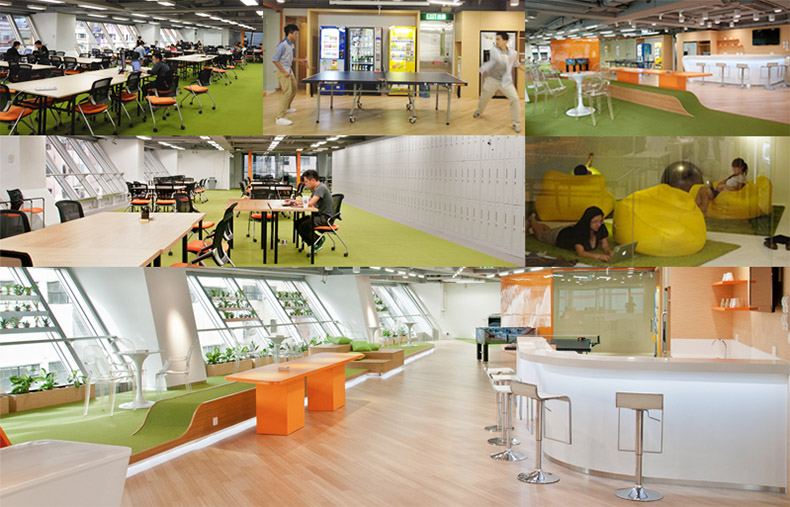 The 14,000 sq feet CoCoon workspace in Causeway Bay.
The CoCoon Pitch Night in particular is a very successful event that garners interest not only in Hong Kong but also enough abroad to get featured on Forbes. Pitch Night enables entrepreneurs to present their products or services to a variety of audiences and seek potential funders, team members, customers, partners or publicity. As of 2013, CoCoon entrepreneurs have received over HKD12,500,000 in funding from investors they met at the Pitch Night.
Diverse and Buzzing
Now back to coffee and fashion. I attended one of the Fall Semi-Finals in October last year. The room was brimming with people from all kinds of backgrounds, from university students to managing partners, fresh entrepreneurs to seasoned investors; the word diverse could not quite cut it.
Each member of the audience was given a plastic coin to drop in boxes at the end of the event to choose a favourite pitch. I could not wait to hear the pitches and cast my own vote.
Audience members were not the only ones who got to decide the fates of our budding entrepreneurs as there were distinguished judges as well. Mr. Roy Kuan, Managing Partner of CVC Asia Pacific Limited; Mr. Wai Lun Hung, Founder of Snaptee & Gobuya and Mr. Joshua Lau, Co-Founder of YesAsia & YesStyle made up the panel.

The startups pitching that particular night included Roots & Choice, a business intelligence provider; Vodcart, an online store catering quirky toys and interesting items; Hit Creative Communications, a creative marketing company; White Owl Coffee Co., which delivers fresh roasted coffee straight to you every month; and finally, ZAOZAO, an online crowdfunding Asian fashion outlet. The pitches brought new perspectives to pre-existing business ideas.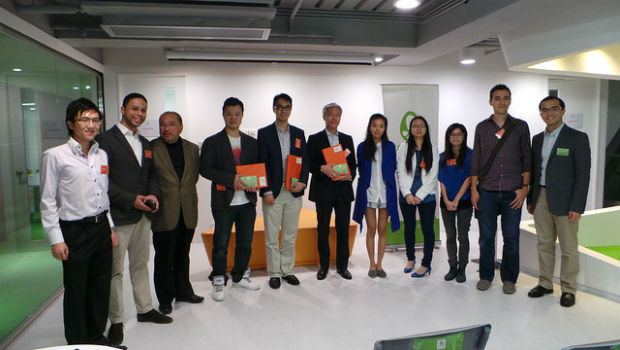 The people from the Semi finals Pitch Night I attended.
Fresh fun pitches
Hin Kwan and Sindy To of Vodcart took it upon themselves to entertain the spectators: they initially planned to launch a rubber-band powered toy plane called the Red Baron into the crowd. Fearing the safety of the audience, the Vodcart duo settled for displaying their wacky gadgets to us.
Two startups stood out among the pitches that night. White Owl Coffee Co. by Sean Okihiro and ZaoZao by Vicky Wu, who were also the winners for the night (I'm proud that I accurately guessed them to be winners before the results were announced).
Why were these startups a favourite of both the judges and the audience?
The pitch by Sean Okihiro was simple, to the point and his presentation had a great design language and style, which is unsurprising given that he also founded a design company. He gave a laid back presentation on why coffee tastes best three days after roasting and how he will deliver high quality unground coffee to your doorstep first week of every month.
On the other hand, we have ZAOZAO in its all uppercase glory. ZAOZAO is like a Kickstarter for Asian fashion. ZAOZAO's designers post their designs on an online platform. When customers discover products that catch their fancy, they can invest financially to support production. If pre-orders are achieved within a period of time, their designs can come true. Vicky Wu, a Harvard alumnus, pitched ZAOZAO with clarity and confidence.
Winning isn't everything…
The votes were finally tallied in the end and White Owl Coffee Co. and ZAOZAO emerged winners that night and proceeded to the finals.

At the December finals last year they competed with other finalists for the first prize worth HKD 20,000. While White Owl Coffee Co. was unsuccessful in securing a top 3 position, ZAOZAO emerged the runner-up taking home HKD 10,000. However, the finalists who did not win any cash prizes were still able to use the Pitch Nights as a platform to promote their company and products to attract potential investors and customers.
Read more about the CoCoonian success story ZAOZAO, the social fashion pretailer here.
CoCoon is an excellent platform for startups to connect with investors and vice versa. Furthermore, the startups are always looking for fresh talents. HKU students! Consider startups as your potential employers. The startup community in Hong Kong is thriving and joining a company on the ground level can offer amazing opportunities in the long run.