by Vedika Daswani | Interviewer: Anisha Garg | Photo Credits: Jameel Ur Rahman, Google | 11 November 2013
"You actually end up learning a lot more at the internship than you think," said Jameel, with a triumphant look of satisfaction as he reclined on the sofa in the Global Lounge. Jameel Ur Rahman is a Year 3 Electronics and Communication Engineering student from the Faculty of Engineering who had a summer internship in the IT department of JP Morgan for 10 weeks.

TecHKU's interview with Jameel provides some guidelines for application and insightful experience sharing.
Q: What kind of application process did you have to go through for the internship at JP Morgan?
A: The deadline for the online application for JP Morgan internships is usually towards November for interns and October for graduates. Once you've filled in the application form, they'll send you a link to do a basic math and English tests online. If they feel you're good enough for them after that, they'll call you for a phone interview. If you pass that, you'll have to attend 2 face-to-face interviews on the same day, and if you pass this stage, you will have an additional interview that involves a case study on another day.
I didn't have any group interviews throughout the entire process but there were 2 managers present at each of the interviews. During one interview, they asked me questions relating to my personal attributes, leadership skills and extra-curricular activities. The second interview was based more on the technical aspect of things, like my knowledge on programming software.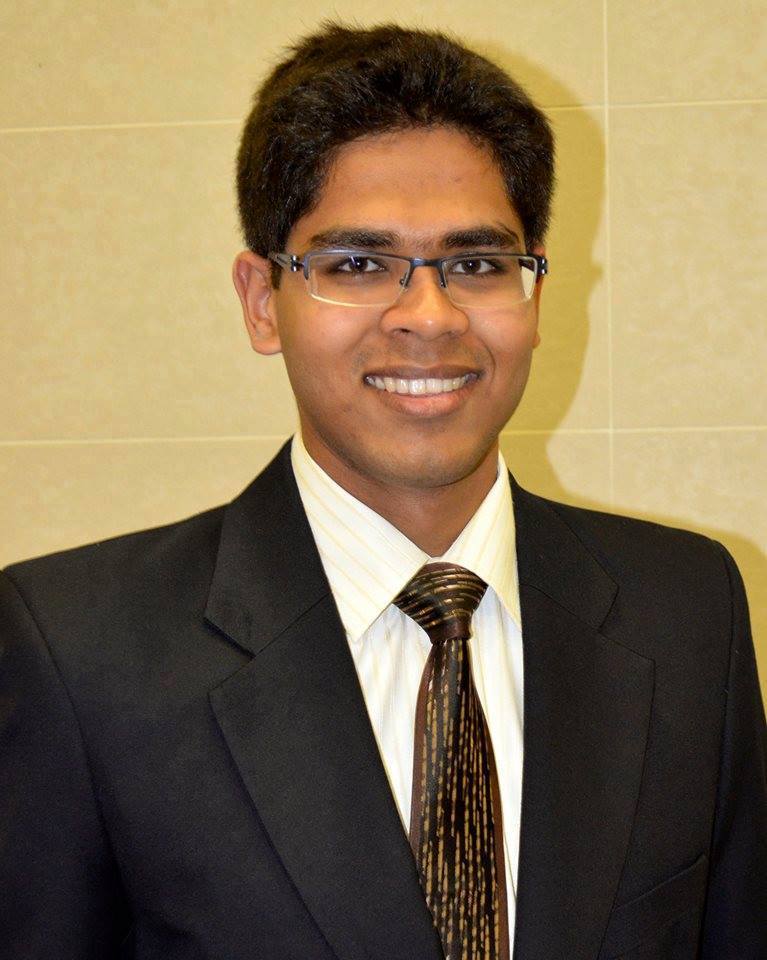 Jameel Ur Rahman
Bachelor of Engineering, Electronics and Communication Engineering
Internship Quick Facts
Type of Internship: Summer Intern
Company: JP Morgan
Department: Technology
Q: How was the working environment at JP Morgan?
A: It was one of the best things about JP Morgan. You can meet many different types of people who are very friendly. One might presume that there would be a language barrier at the workplace since we are in Hong Kong, but this was not evident at all where I worked — everyone spoke in English.
Most of the people in high management positions were very accessible to us interns. We actually got to meet them and ask them questions or get some career advice if we wanted.
Q: What sort of work were you assigned to do?
A: Under each department at JP Morgan, there were different teams in charge of different services offered to clients. I was put in the IB Tech Department under the Research Publishing Team. Our clients were essentially analysts themselves, so I was involved with automating some of their research publishing tools.
The IB Tech Department had about 9 interns in total. The 9 interns were further divided into two groups with each group being assigned to a certain trading business function. We had to talk to the traders, identify problems, propose and then implement a software solution. Towards the end of our internship period, our team of 4 actually built a generic searching platform as our intern project.
Q: Did any particular skills you acquired in your high school or in university help you adjust better to the workplace?
A: The technical skills are actually required to get the job to some extent. But the majority o—f programs I worked with were things I was not aware of and had to learn on the job. You actually end up learning a lot more at the internship than you think.
Q: Was it easy to assimilate into the environment or did you need to have some basic background knowledge about finance?
A: You do need to have some interest in the financial industry even when applying for a technology program; if not, you wouldn't apply to banks. However, there were plenty of opportunities to learn about the financial industry while I was at JP Morgan, even though I initially didn't have as much financial knowledge as the rest of the other interns who started along with me.
Q: What was your best experience at the company?
A: My most enjoyable experience was something called the Midterm Intern Manage Event where I was the activity manager and MC of the event. It was pretty fun and we played a sort of game show and quiz.
Q: Any advice for the underclassmen regarding internships?
A: I found that if you already have a specific company in mind that you want to work for, it's best if you try and get an internship there because that will fast track you to a graduate program. If you do get called for an interview though, there is a list of things you definitely should do; look up the company, look up the industry and get an idea of what it is they do and so on.
Most of the technology interns were application developers, and so were the majority of interns who were taken back for return offers. There is a big market for us at present.